How do we operate?
A characteristic, which describes our operations, is freedom. You can conclude a rental agreement and terminate the agreement of a self-storage unit at any time you want (according to the specified period of notice). You can visit your storage unit every day between 5.30 am - 12.00 am and as many times as you wish. Cityvarasto's customers can access the storage facilities with their own mobile phone at no extra costs. We were awarded the Federation of European Self Storage Association's (FEDESSA) Innovation of the Year Award for our product development in Portugal in 2011. Access to the storage facilities is extremely easy! You only need to call the location's door to be provided access, which means the customer doesn't even need to get out of the car to drive in. Inside the storage facilities, there are various trolleys for moving goods around, which are freely available to be used. We aim to have the customer's interests in mind in all our operations, and our objective is to achieve Your trust as self-storage experts. We are here to support you in all of life's changes!
Safety is important to us
Safety is important to Cityvarasto and for this reason, we have safeguarded our customers' property with an access control system, camera surveillance and regular inspection visits. Our storage facilities are also approved by insurance companies. We will provide you an extremely affordable and comprehensive self-storage insurance policy for your belongings.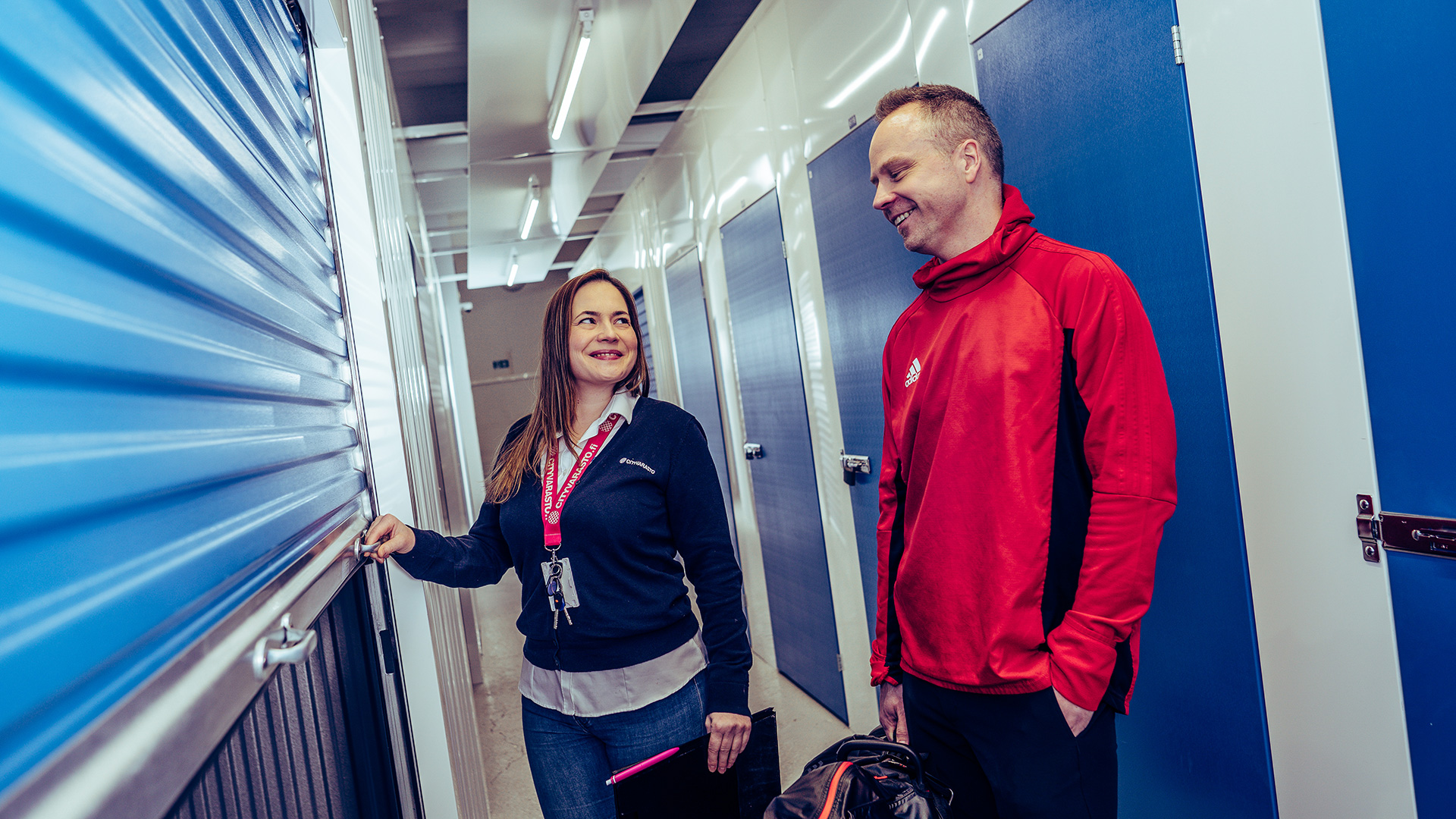 We always operate by serving You and in accordance with fair principles
The customer service operators will thoroughly familiarise themselves with your needs
You will be offered a suitably sized self-storage unit, which meets your needs
We keep our promises
We operate in such a way that you are satisfied with Cityvarasto's services and happily recommend us to others!